Mononoke
2021
The "Medicine Seller" is a deadly and mysterious master of the occult who travels across feudal Japan in search of malevolent spirits called "mononoke" to slay. When he locates one of these spirits, he cannot simply kill it; he must first learn its Form, its Truth, and its Reason in order to wield the mighty Exorcism Sword and fight against it. He must begin his strange exorcisms with intense psychological analysis and careful investigative work—an extremely dangerous step, as he must first confront and learn about the mononoke before he even has the means to defeat it.
The Medicine Seller's journey leads him to an old-fashioned inn where Shino, a pregnant woman, has finally found a place to rest. The owner has reluctantly placed her in the last vacant room; however, as she settles in, it quickly becomes clear that the room is infested by a lethal band of mononoke, the Zashiki Warashi. With his hunter's intuition, the Medicine Seller begins his investigation to discover the Form, the Truth, and the Reason before the Zashiki Warashi can kill again.
You Will Like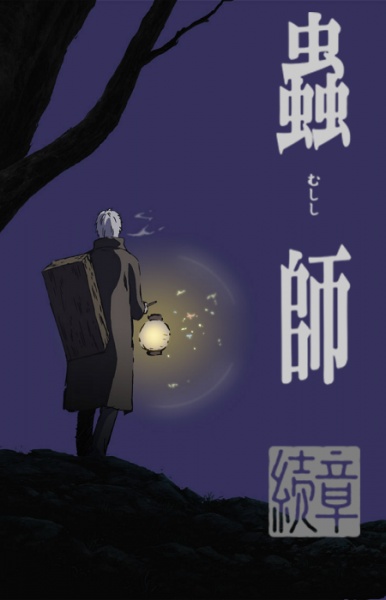 Mushi-shi The Next Chapter
Mushi-shi The Next Chapter tell the story about Ginko in his next journey. Perceived as strange and feared by man, over time the misshapen ones came to be known as Mushi. Although they harbor no ill intentions towards humans, many suffer from the side effects of their existence and strange nature; exploiting the Mushi without understanding them, even unintentionally, can lead to disaster and strife for any involved. Mushishi Zoku Shou continues the story of Mushishi Ginko on his journey to help the visible world to coexist with the Mushi. During his travels, Ginko discovers various gifted individuals—those cursed by circumstance and those maintaining a fragile symbiosis with the Mushi—inevitably confronting the question of whether humanity, talented and tortured alike, can manage the responsibility of the unseen. Moreover, as a Mushishi, Ginko must learn more about these strange beings and decide if he has the right to interfere with the complex relationships between Mushi and mankind. [Written by MAL Rewrite]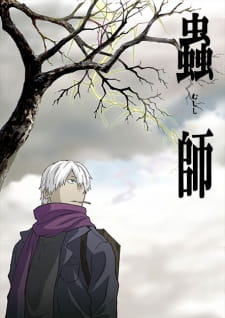 Mushishi
"Mushi": the most basic forms of life in the world. They exist without any goals or purposes aside from simply "being." They are beyond the shackles of the words "good" and "evil." Mushi can exist in countless forms and are capable of mimicking things from the natural world such as plants, diseases, and even phenomena like rainbows.

This is, however, just a vague definition of these entities that inhabit the vibrant world of Mushishi, as to even call them a form of life would be an oversimplification. Detailed information on Mushi is scarce because the majority of humans are unaware of their existence.

So what are Mushi and why do they exist? This is the question that a "Mushishi," Ginko, ponders constantly. Mushishi are those who research Mushi in hopes of understanding their place in the world's hierarchy of life.

Ginko chases rumors of occurrences that could be tied to Mushi, all for the sake of finding an answer.

It could, after all, lead to the meaning of life itself.

[Written by MAL Rewrite]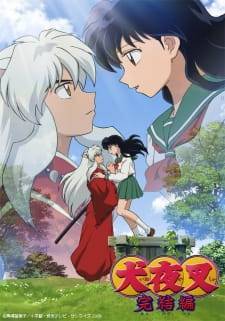 InuYasha: Kanketsu-hen
Thwarted again by Naraku, Inuyasha, Kagome Higurashi, and their friends must continue their hunt for the few remaining Shikon Jewel shards, lest they fully form into a corrupted jewel at the hands of Naraku. But Naraku has plans of his own to acquire them, and will destroy anyone and anything standing in his way—even his own underlings. The persistent, unyielding danger posed by Naraku forces Sango and Miroku to decide what is most important to them—each other or their duty in battle. Meanwhile, Inuyasha must decide whether his heart lies with Kikyou or Kagome, before fate decides for him. Amid the race to find the shards, Inuyasha and his brother Sesshoumaru must also resolve their feud and cooperate for their final confrontation with Naraku, as it is a battle they must win in order to put a stop to his evil and cruelty once and for all.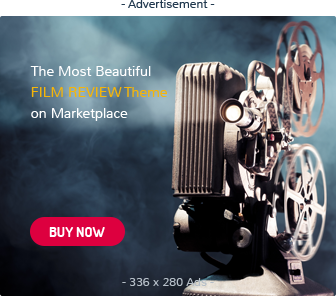 Release Date:
Jul 19, 2021
Plot Keywords: