March comes in like a lion
Episode
Having reached professional status in middle school, Rei Kiriyama is one of the few elite in the world of shogi. Due to this, he faces an enormous amount of pressure, both from the shogi community and his adoptive family. Seeking independence from his tense home life, he moves into an apartment in Tokyo. As a 17-year-old living on his own, Rei tends to take poor care of himself, and his reclusive personality ostracizes him from his peers in school and at the shogi hall.
However, not long after his arrival in Tokyo, Rei meets Akari, Hinata, and Momo Kawamoto, a trio of sisters living with their grandfather who owns a traditional wagashi shop. Akari, the oldest of the three girls, is determined to combat Rei's loneliness and poorly sustained lifestyle with motherly hospitality. The Kawamoto sisters, coping with past tragedies, also share with Rei a unique familial bond that he has lacked for most of his life. As he struggles to maintain himself physically and mentally through his shogi career, Rei must learn how to interact with others and understand his own complex emotions.
(Source: MyAnimeList.Net)
You Will Like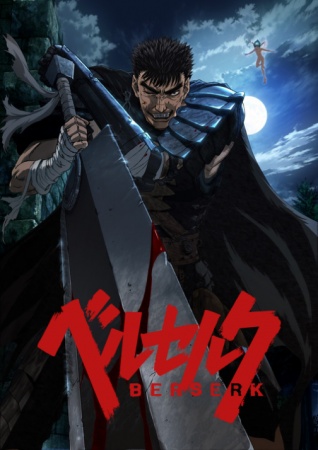 Berserk
Now branded for death and destined to be hunted by demons until the day he dies, Guts embarks on a journey to defy such a gruesome fate, as waves of beasts relentlessly pursue him. Steeling his resolve, he takes up the monstrous blade Dragonslayer and vows to exact vengeance on the one responsible, hunting down the very man he once looked up to and considered a friend. Along the way, he encounters some unlikely allies, such as a small elf named Puck, and Isidro, a young thief looking to learn swordsmanship from the former mercenary. As the ragtag group slowly comes together after having decided to join Guts in his quest, they will face incredible danger unlike anything they have ever experienced before.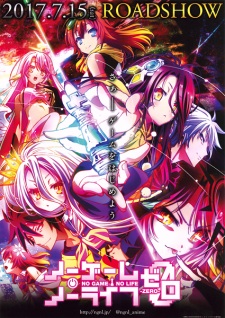 No Game No Life: Zero
In ancient Disboard, Riku is an angry, young warrior intent on saving humanity from the warring Exceed, the sixteen sentient species, fighting to establish the "One True God" amongst the Old Deus. In a lawless land, humanity's lack of magic and weak bodies have made them easy targets for the other Exceed, leaving the humans on the brink of extinction. One day, however, hope returns to humanity when Riku finds a powerful female Ex-machina, whom he names Schwi, in an abandoned elf city. Exiled from her Cluster because of her research into human emotions, Schwi is convinced that humanity has only survived due to the power of these feelings and is determined to understand the human heart. Forming an unlikely partnership in the midst of the overwhelming chaos, Riku and Schwi must now find the answers to their individual shortcomings in each other, and discover for themselves what it truly means to be human as they fight for their lives together against all odds. Each with a powerful new ally in tow, it is now up to them to prevent the extinction of the human race and establish peace throughout Disboard!

[Written by MAL Rewrite]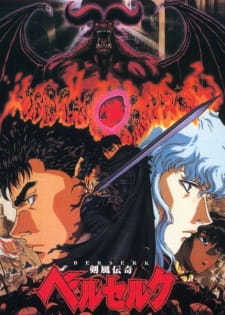 Berserk 1997 (Kenpuu Denki Berserk)
Berserk 1997 Synopsis: Born from the corpse of his mother, a young mercenary known only as Guts, embraces the battlefield as his only means of survival. Day in and day out, putting his life on the line just to make enough to get by, he moves from one bloodshed to the next.

After a run-in with the Band of the Hawk, a formidable troop of mercenaries, Guts is recruited by their charismatic leader Griffith, nicknamed the "White Hawk." As he quickly climbed the ranks in order to become the head of the offensive faction, Guts proves to be a mighty addition to Griffith's force, taking Midland by storm. However, while the band's quest for recognition continues, Guts slowly realizes that the world is not as black-and-white as he once assumed.

Set in the medieval era, Kenpuu Denki Berserk is a dark, gritty tale that follows one man's struggle to find his own path, while supporting another's lust for power, and the unimaginable tragedy that begins to turn the wheels of fate.

[Written by MAL Rewrite]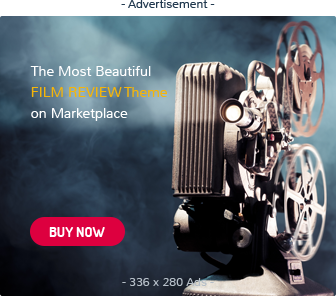 Genres:
Plot Keywords: